D-Link Amplifi DAP-1525

Smartbeam Dual Band AP Wi-Fi Booster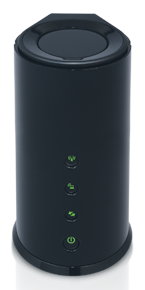 Sorry, this product is no longer available, please contact us for a replacement.
Overview:

The Amplifi Wi-Fi Booster uses SmartBeam technology to replace and upgrade your existing 802.11g or Draft N router's wireless signal. SmartBeam works by finding and tracking your wireless devices, then focuses beams of bandwidth to those devices, ensuring a seamless connection anywhere in the home. It has the capacity to deliver HD video streams and online gaming applications to ALL your connected devices, all at once, without annoying glitches or lags. Just plug the Wi-Fi Booster into your router and SmartBeam will take care of the rest.
Give Your Wireless Devices The Bandwidth They Crave. Give Them SmartBeam.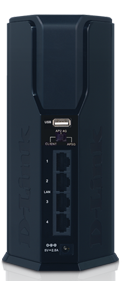 Upgrade your existing 802.11g or Draft N router's wireless signal with SmartBeam technology to deliver lightning-fast, uninterrupted Wireless N300 coverage to any wireless device, anywhere in your home or small office. D-Link's SmartBeam technology uses 6 multi-directional antennas to find and track individual devices, then focuses beams of wireless bandwidth to those devices, ensuring a seamless connection anywhere in the home. The Wi-Fi Booster with SmartBeam is ideal for large homes or small offices where concrete walls, successive floors in multi-storied buildings, or other architectural impediments can weaken a wireless signal. What's more, SmartBeam works in real time so it can keep a strong connection with mobile devices, such as iPads and Smartphones, as they move around the home. Eliminate wireless dead spots and unleash comprehensive whole-home coverage on all your devices, all at once – the Wi-Fi Booster replaces and upgrades your existing wireless network to provide uninterrupted connectivity to any device, anywhere in your home or small office.
Now Playing: Everything.
The Wi-Fi Booster has not only been engineered to deliver seamless connectivity to your favorite wireless devices, but comes equipped with 4 high-performance Gigabit Ethernet ports to power your digital entertainment system as well. HDTVs, the Boxee Box by D-Link, Blu-Ray Players, xBox 360®, Playstation 3 –Connect your favorite performance devices and give them up to 300 Mbps speed and advanced QoS bandwidth prioritization they need for seamless iPad®, HD video streams, high-performance gaming, and VOIP calls without annoying glitches or lags. Connect Printers, NAS servers - even security cameras - with the Wi-Fi Booster, you can even connect up to 4 additional Ethernet devices with no additional configuration - just plug and play.
Advanced Home Networking. Simple Setup
High-performance entertainment devices. Wireless signals anywhere in your home. Multiple laptops. Network storage systems. iPads, iPhones – It used to be that designing a home network capable of handling so many devices required some serious hardware and some seriously messy installation. Not with Amplifi™- the Wi-Fi Booster has not only been engineered with the power to handle all of your digital demands, but with the smarts to put it at the tip of your fingers. Whole Home Routers offer Wireless G backwards compatibility and IPv6 allows for intelligent self-detect and router setup and with push-button connectivity and 128-bit security encryption standard.
128-bit Security Encryption
The Wi-Fi Booster protects your network with 128-bit AES data security encryption – the same technology used in E-commerce or online banking. Create your own network name and password or put it at the tip of your fingers with 'Push Button Security' standard on every Amplifi device. With hassle-free plug and play installation, and advanced Wi-Fi protected setup, the Wi-Fi Booster is not only one of the fastest access points available, it's also one of the safest.
Get Ready for the Future - IPV6 Equipped
With the growing number of Internet-enabled applications requiring IP addresses, the supply of IP addresses under the current Internet Protocol version 4 (IPv4) system has already been exhausted. The IPv6 protocol solves this network addressing exhaustion by creating more IP addresses, but migration from IPv4 to IPv6 is not necessarily automatic. No worries - This D-Link product is IPv6 Certified and ready for the future.
Think Green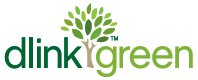 Power saving by link status
Power saving by cable length
Power saving by wireless LAN scheduling
Complies with the EU RoHS directive that restricts the use of certain hazardous materials
Uses soy ink and recyclable packaging to reduce harmful environmental waste
This is a D-Link Green wireless device, which is as good for your wallet as it is for the environment. The Wi-Fi Booster is designed to conserve energy, protect our environment from harmful substances and reduce waste by using recyclable packaging. D-Link Green devices provide eco-friendly alternatives without compromising performance.
Technical Specifications:
D-Link DAP-1525 Specifications
Standards

IEEE 802.11n
IEEE 802.11g
IEEE 802.11a
IEEE 802.3
IEEE 802.3u
IEEE 802.3ab

Physical Interference

4 Gigabit Ethernet Ports
1 WPS Push Button (for WiFi Protected SetupTM)
3 Section Switch Button (1) Bridge mode (2) 2.4GHz AP (3) 5 GHz AP
USB 2.0 Port1

Antenna Type
SmartBeam
Security
WPA & WPA2 (Wi-Fi Protected Access)
Device Management
Internet Explorer v6 or above. Mozilla Firefox v3 or later, Chome or other Java-enabled Browsers
LEDs
Certifications
Dimensions
Item (WxDxH): 4.6" x 7.5" x 3.8" (117mm x 190mm x 97.3mm) 
Warranty
1-Year Limited Warranty2
1
The software included with this product is not Mac-compatible
2
1-Year Limited Warranty available only in the USA and Canada
Network Diagram:
What This Product Does
The Wi-Fi Booster enables you to replace and upgrade your existing wireless network, providing coverage to your entire home.
SmartBeam Antenna
The Wi-Fi Booster uses SmartBeam technology to provide your home with complete coverage. SmartBeam seeks out and beams wireless signal directly to your wireless devices. By doing so, you get a stronger signal with less interference and less dropped connections. SmartBeam works in real-time, so you can move around your home with your wireless devices