D-Link Business Products and Solutions

Connectivity for small, medium and large enterprise business networking.
As the coronavirus situation continues to evolve, we wanted to take this opportunity to reassure you our sale teams remain dedicated to providing you the best service.
Our team is here to help you. We are available from Monday – Friday: 7am - 9PM PST and Saturday – Sunday: 9am - 6PM PST. We remain steadfast in our promise to serving you during this crucial time. Thank you for your trust. Be safe and healthy.
Nuclias Cloud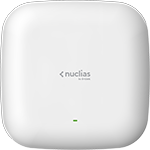 Up to 1.3Gbps throughput
IEEE 802.11ac Wave 2 wireless
2 x 2 MIMO with two spatial streams
IEEE 802.3at Power over Ethernet (PoE)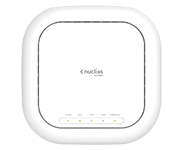 Up to 2.6Gbps throughput
IEEE 802.11ac Wave 2 wireless
4 x 4 MU-MIMO with four spatial streams
IEEE 802.3at Power over Ethernet (PoE)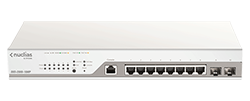 8 x 10/100/1000BASE-T PoE ports
2 x 10/100/1000BASE-T SFP Combo ports
130W PoE power budget
Supports IEEE 802.3at PoE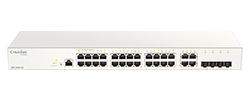 24 x 10/100/1000BASE-T ports
4 x 10/100/1000BASE-T ports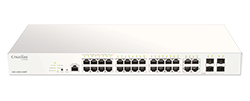 24 x 10/100/1000BASE-T PoE ports
4 x 10/100/1000BASE-T ports
370W PoE power budget
Supports IEEE 802.3at PoE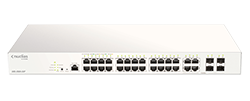 24 x 10/100/1000BASE-T PoE ports
4 x 10/100/1000BASE-T ports
193W PoE power budget
Supports IEEE 802.3at PoE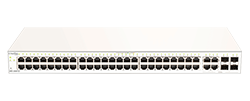 48 x 10/100/1000BASE-T ports
4 x 10/100/1000BASE-T ports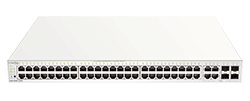 48 x 10/100/1000BASE-T PoE ports
4 x 10/100/1000BASE-T ports
370W PoE power budget
Supports IEEE 802.3at PoE