D-Link Smart Managed Switches
D-Link's Smart Switches include advanced management and security functions that provide improved performance and scalability.
Smart Managed Switches are ideal for SMBs, striking the perfect balance between manageability and simplicity. Take a proactive approach with key features and controls that optimize the performance, reliability and security of your network, without being overwhelmed with options.
The Smart Series includes switches that incorporate the high-power Power over Ethernet (PoE)+ standard, which allows for increased power levels to be delivered to network devices such as IP phones, access points and network cameras. Additional features, such as Auto Voice VLAN and Auto Surveillance VLAN separate and prioritize critical traffic for telephony and IP surveillance.
Many of the benefits of a managed switch, but without the complexity or cost
Ease of configuration through web management
Ideal for users wishing to build small to medium-size networks but who don't need the advanced features necessary for corporate deployments
PoE compliant eliminating the need for external power supplies allowing you to utilise current cables and reducing cable clutter for a more tidier system
Smart Managed Switches
10/100 Smart Managed Switches:
Gigabit Smart Managed Switches:
Gigabit Smart Managed Industrial Switches:
Multi-Gigabit Smart Managed Switches: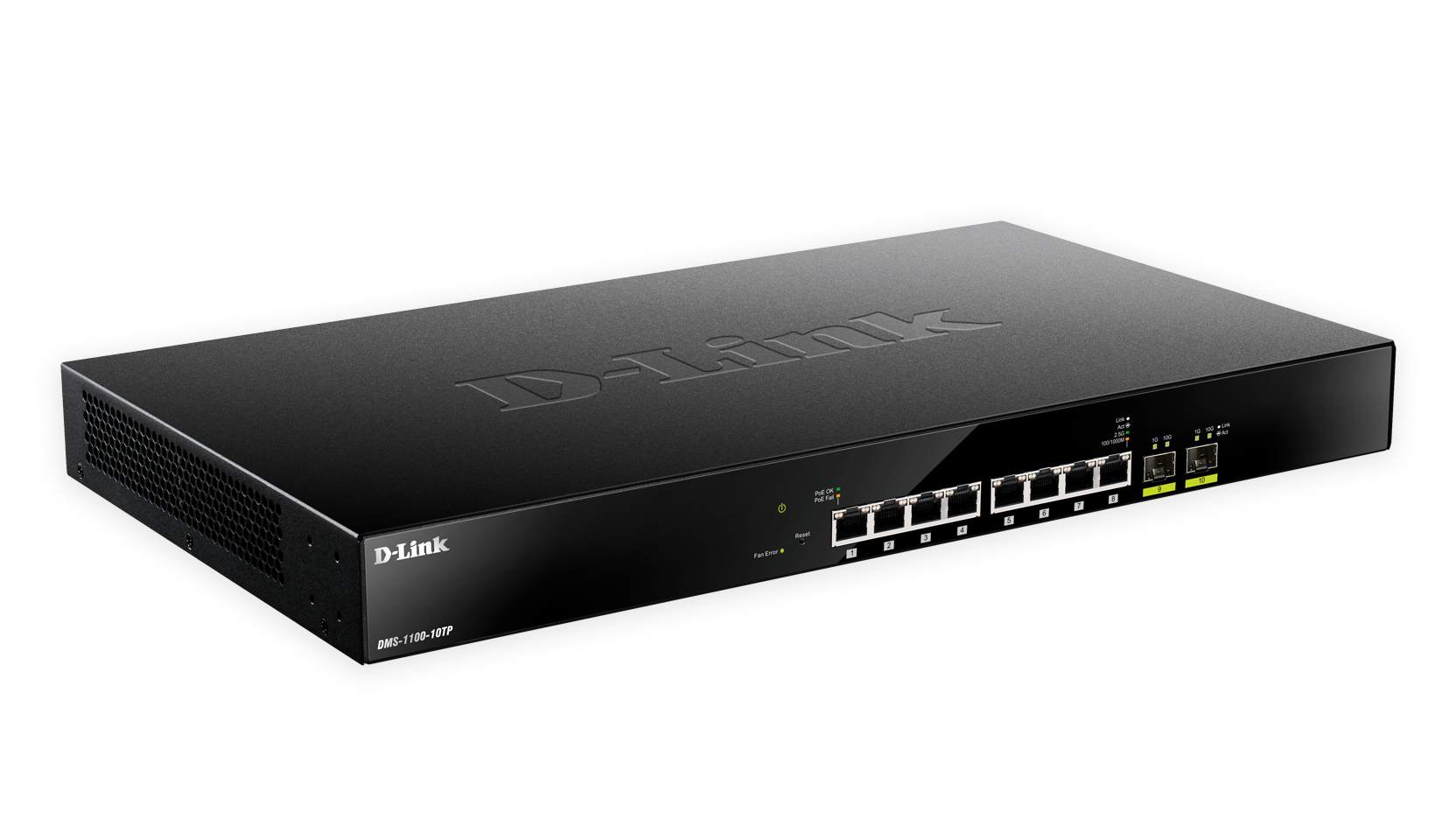 8-Port Multi-Gigabit Ethernet PoE
2 10GbE SFP+ ports
Seamless Integration and Future Proof
Complete Layer 2 and Troubleshooting Features
Versatile Management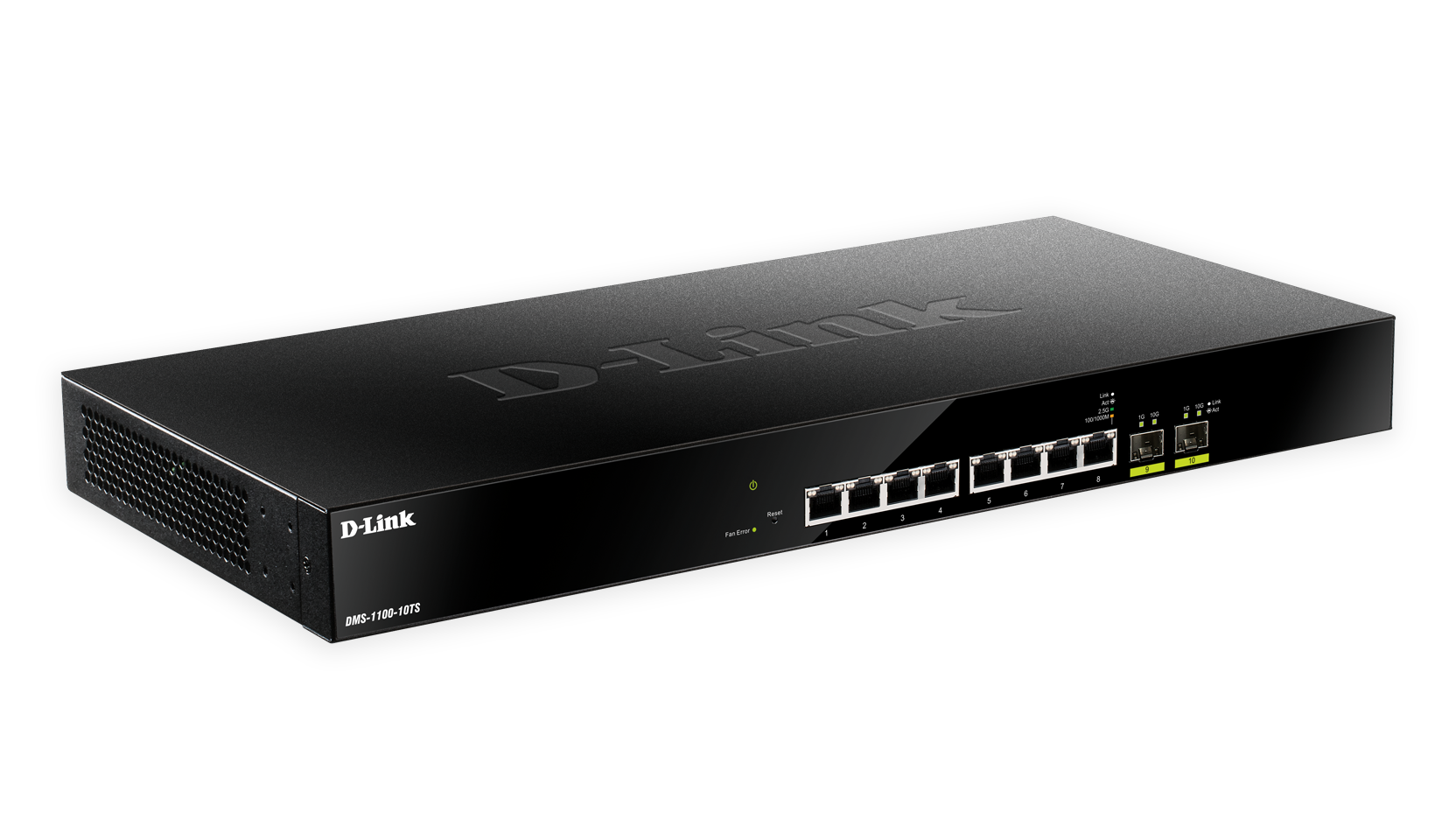 8-Port Multi-Gigabit Ethernet
2 10GbE SFP+ ports
Seamless Integration and Future Proof
Complete Layer 2 and Troubleshooting Features
Versatile Management
10-Gigabit Smart Managed Switches:

8 x 10GBASE-T ports
2 x SFP+ ports
Energy-efficient design
Smart and flexible management
Lifetime Warranty and NBD Replacement

8 x 10GBASE-T ports
2 x SFP+ ports
2 x 10GBASE-T/SFP+ combo ports
Advanced security features to help protect your network
Lifetime Warranty and NBD Replacement

10 x 10G SFP+ ports
2 x 10GBASE-T/SFP+ combo ports
Advanced security features to help protect your network
Lifetime Warranty and NBD Replacement

28 x 10GBASE-T ports
4 x 10G/25G ports
Energy-efficient design
Smart and flexible management
Lifetime Warranty and NBD Replacement

28 x SFP+ ports
Energy-efficient design
Smart and flexible management
Lifetime Warranty and NBD Replacement

24 x 10/100/1000BASE-T Gigabit Ethernet ports
4 x 10G SFP+ ports for high speed uplink connections
Lite L3 Static Routing for increased network efficiency
Versatile Management
Lifetime Warranty and NBD Replacement

24 x 10/100/1000BASE-T Gigabit Ethernet PoE ports

4 x 10G SFP+ ports for high speed uplink connections
Lite L3 Static Routing for increased network efficiency
Versatile Management
Lifetime Warranty and NBD Replacement

48 x 10/100/1000BASE-T Gigabit Ethernet ports

4 x 10G SFP+ ports for high speed uplink connections
Lite L3 Static Routing for increased network efficiency
Versatile Management
Lifetime Warranty and NBD Replacement

48 x 10/100/1000BASE-T Gigabit Ethernet PoE ports
4 x 10G SFP+ ports for high speed uplink connections
Lite L3 Static Routing for increased network efficiency
Versatile Management
Lifetime Warranty and NBD Replacement
SmartPro Switches:

20 Port Gigabit Ethernet
Single IP Management (Virtual Stacking), stack up to 32 devices
Physical Stacking via 2 10G ports, stack up to 6 devices
D-Link Safeguard Engine
DoS Attack Prevention

28 Port Gigabit Ethernet
Single IP Management (Virtual Stacking), stack up to 32 devices
Physical Stacking via 2 10G ports, stack up to 6 devices
D-Link Safeguard Engine
DoS Attack Prevention

52 Port Gigabit Ethernet
Single IP Management (Virtual Stacking), stack up to 32 devices
Physical Stacking via 2 10G ports, stack up to 6 devices
D-Link Safeguard Engine
DoS Attack Prevention
Legacy Products