D-Link DNR-322L

mydlink Network Video Recorder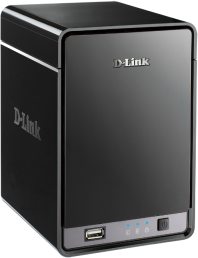 Sorry, this product is no longer available, Please contact us for a replacement.
Click here to jump to more pricing!
Overview:
The mydlink™ Network Video Recorder is a standalone storage device that can record video simultaneously from up to nine network cameras without requiring users to turn on their PC. This device not only supports mydlink™ cameras but can be used to record footage from a range of D Link business cameras, which makes it an ideal DIY security solution for both homes and small businesses. With mydlink™ technology, the DNR-322L can be accessed remotely via a web browser from any computer connected to the Internet, just by logging into your mydlink™ account. Once connected, you can watch live video from any of your cameras, or playback recorded footage with the intuitive on-screen controls. With no set up fees or subscription costs, home and business users have the most flexible way to ensure their properties are secure.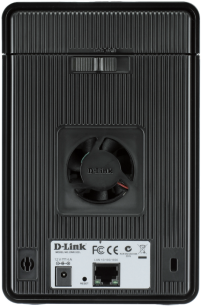 The easiest way to home monitoring
With the mydlink™ Network Video Recorder it has never been easier to create a complete monitoring system for your home or small business. Unlike other solutions that require users to change their network settings to access their NVR from the Internet, the DNR-322L is simple to manage and access. Simply run the installation CD, assign your NVR to your mydlink™ account or if you are a first time user, set one up, and you are ready to go. The DNR-322L will even automatically discover your D-Link cameras in your network for you.
A complete and flexible security solution
The DNR-322L is the perfect solution for small businesses or people that travel and need to leave their properties unattended for long periods of time. With 2 bays for standard, inexpensive Hard Drives, you can choose the recording capacity that best suits your needs. For example, two 3TB hard drives can store high-quality audio and video from four DCS-942L cameras for up to 6 weeks. The DNR-322L can be set up to record only during certain periods of time (for example, at night or during the weekends), or based on events, like on motion detection, so the recording capacity can be extended much longer.
Versatile monitoring
Users have a variety of options for viewing and organising camera footage on-screen. If multiple cameras have been set up in a property, users can simply drag and drop video from selected cameras to the viewing area. Camera names and recording statuses are clearly displayed for easy reference. Users can control pan/tilt/zoom (PTZ) functions2 from within the interface or by directly clicking on the video.
Secure storage
User accounts can be set up to limit access to the NVR or assign different access privileges for users by specifying the cameras they are allowed to access. For added security (for example to protect business premises) the recorded footage can be backed up to external storage on a different location. The NVR also includes the option to protect data using a RAID 1 configuration, which duplicates recorded video onto two separate hard drives. So your video is safe even if one of the Hard Drives fails.
Extensive recording functionality
The mydlink™ Network Video Recorder's interface allows for straightforward configuration including compression, resolution, and frame rate for all connected cameras. Once the cameras have been set up, recordings can be made continuously, or according to a user-defined schedule. The NVR also provides event recording based on specific triggers such as when motion is detected.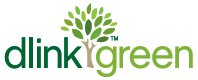 D-Link Green™
The Network Video Recorder with mydlink™ is part of D-Link GreenTM, D-Link's programme for providing eco-friendly alternatives without compromising performance: if the Hard Drives are not used in a configurable period of time, or data is not being transmitted, the DNR-322L will enter stand-by mode to save power. Also, the silent fan will adapt its speed depending on the Hard Drives' temperature.
Product Features:
Standalone Recording Solution: The DNR-322L can record video from up to nine D-Link cameras without the need for a PC. Its builtin hard drive bays accept up to 6TB of storage for months of video recording.
Easy to Configure: Auto camera discovery, a setup wizard and free remote apps make this Network Video Recorder (NVR) simple to configure and operate.
Simple, yet Powerful: Record on motion, email alerts, video playback searching and multi-megapixel and HD camera support provide powerful NVR functionality in a small affordable package.
Features:
Package Contents
mydlink™ Network Video Recorder
Power Adapter
Ethernet Cable
Quick Install Guide
CD-ROM
Minimum System Requirements
Computer with:

Pentium 4 – 2.4 GHz
512MB RAM
Web browser - Internet Explorer 7 or above
Windows 7, Windows Vista or Windows XP SP2

CD-ROM Drive For Storage:

Internal 3.5" SATA 2.0 Hard Drive(s)
RAID Requires x2 Drives

For Internet Access:

Cable or DSL Modem
Subscription with an Internet Service Provider (ISP)

For Viewing Apps:

iPhone®, iPad® or Android™ Devices
Features
Supports up to 9 D-Link network cameras
Supports 1 channel playback
Supports H.264, MPEG-4 or MJPEG real-time recording
Easy network camera setup and management
Supports mydlink™ service for easy Internet access
Simultaneous live viewing, recording and playback
Weekdays or daily scheduled recording
Audio & video recording
Supports continuous, scheduled and manual recording modes
Continuous recording with automatic overwrite function
Power fail recovery recording
Two 3.5" SATA 2.0 Hard Drive Bays
Multiple Hard Drive Configurations Including: RAID 0, RAID 1, Standard, and JBOD
High Performance with Gigabit Ethernet Connectivity
PPPoE, DHCP and Static IP assignment support
Green solution with low power consumption and eliminating the use of a PC
User-friendly UI for live viewing with full-screen, snapshots and PTZ control
Useful playback with step/fast forward/rewind, enhance video and backup
Calendar search and video preview before playback
Export video clips from the playback as evidence
Supports all D-Link Network Cameras
1-Year Limited Warranty
Technical Specifications:
D-Link DNR-322L Specifications
Supported Cameras
Supports all D-Link network cameras. Includes support for auto-discovery, and up to 3 megapixel resolution.
Recording Performance

Max. capacity (NVR mode only):

H.264 1080P (bitrate): 90 Mbps
H.264 720P (bitrate): 90 Mbps
MJPEG 1080P (frame rate): 90 fps
MJPEG 720P (frame rate): 192 fps

Max. capacity (NVR+File Server mode):

H.264 1080P (bitrate): 68 Mbps
H.264 720P (bitrate): 68 Mbps
MJPEG 1080P (frame rate): 70 fps
MJPEG 720P (frame rate): 150 fps

Camera Search
UPnP
Audio & Video Recording
Synchronized audio & video recording
Compression Format
H.264, MPEG-4, M-JPEG (for supported cameras)
Video Settings
Resolution, quality, frame rate, enable audio, go to camera interface
Recording Type

Record by schedule, manual, and eventbased recording
Motion-triggered recording

Remote Live View

Supported via IE Explorer (Max. 9 simultaneous channels)
Supports mydlink portal (Max. 1 simultaneous channel)

Remote Live View Control
Live view, preset/go, patrol, focus, PTZ functions, snapshot, full screen, digital zoom, e-map, multiple view (1/4/6/9/16/25/36/48) with duplicated carrier
Remote Playback

Supported via IE and NVR client
Playback system with timeline GUI, search by event, area, cameras, date and time
Internet Explorer and NVR client support 1-channel playback
Digital zoom

Overwrite Recording
Auto recycling when disk storage is full
File Export

Export videos to AVI or ASF file
Export images to BMP or JPG file

User Account
Additional accounts can be created to allow user access to the system, and specify authorization for camera channels, PTZ, etc
System Time
Set the system time (D-Link NTP, input time, sync with computer, Daylight Saving Time)
DDNS
D-Link DDNS server support
Remote Backup

Remote software can backup raw data to redundant storage
Auto backup of previous day's video to FTP server

System Status

Camera status, System status
Still picture EMAP support

Network Service Protocols

IPV4, ARP, TCP, UDP, ICMP
DHCP Client
NTP Client (D-Link)
DNS Client
DDNS Client (D-Link)
SMTP Client
HTTP Server
PPPoE
UPnP
IP filtering

User Interface

IEEE 802.3/u/z
Auto MDI/MDI-X
SATA I, II

Hard Disk1

Hard Disk control & management via PC
Reformat Disk
RAID 02
RAID 12
JBOD

Two Reset Modes

Reset firmware GUI button
HW reset button (hold for 5 seconds)

Flash Rom
128 MB
RAM
256 MB DDR II
Network Interface
Gigabit Ethernet LAN port
(10/100/1000 Mbps)
I/O ports

RJ45 port
DC-in jack
USB port for UPS status update (optional)

Power Adapter
DC 12V/4 A
Power Consumption

Max. power consumption: 25.20 W
Standby state max. power consumption: 0.23 W

Dimension (W x D x H)
4.53 x 5.76 x 7.03 inches (115 x 146.4 x 178.5 mm)
Weight
0.875 kg (1.93 lbs)
Operating Temperature
0˚ to 55˚ C (32˚ to 131˚ F)
Storage Temperature
Operating: 5% to 90% (non-condensing)
Certifications
CE, FCC, RoHS
1
Amount of storage is dependent on number of cameras, resolution and frame rate.
2
Hard drive(s) is not included. An internal 3.5" SATA 2.0 drive is required to store or share files and must be formatted before use. RAID 0 and RAID 1 require the use of two (2) SATA drives. To avoid drive incompatibility in RAID 0 or RAID 1 operation, use SATA drives from the same manufacturer. Formatted drive capacity for RAID 1 operation is dependent on the drive capacity of the lower-sized drive. May not work with older generation SATA drives. For a list of SATA drives that have been tested to work with the DNR-322L visit your D-Link office website.
Diagram: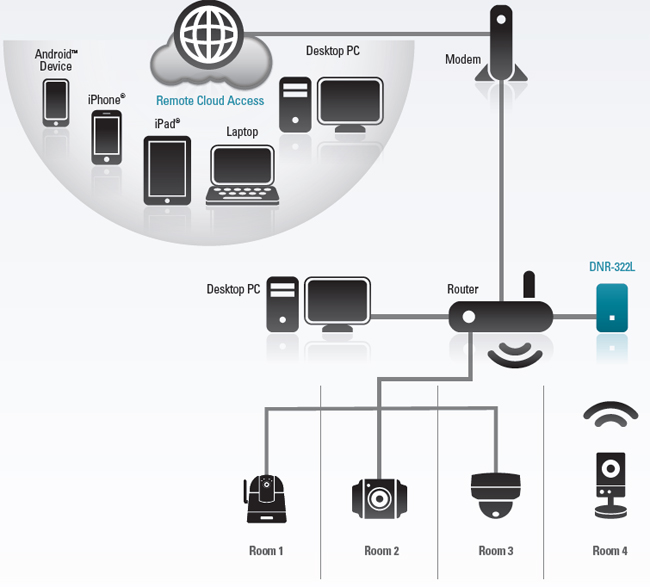 Pricing Notes:
Pricing and product availability subject to change without notice.