D-Link DWL-8710AP

802.11n/ac Unified Wireless Outdoor Access Point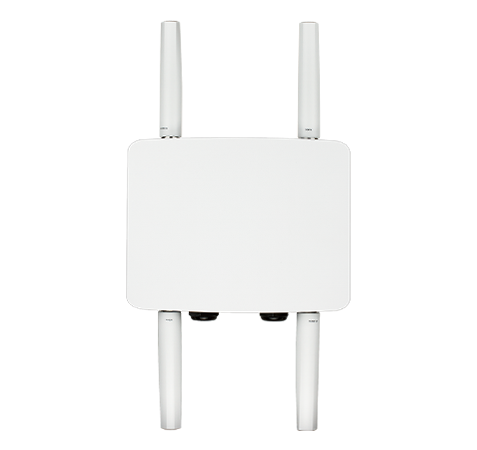 D-Link Products
D-Link Unified Wireless Access Points
Unified Wireless Outdoor PoE Access Point
Dual Band 802.11ac
#DWL-8710AP
List Price:
$1,049.99
Our Price: $699.99
Click here to jump to more pricing!
Overview:
The DWL-8710AP is an outdoor Dual-Band 802.11n/ac Wi-Fi Access Point designed specifically for deployment in business and campus environments. Highly manageable and capable of blazing speeds, the DWL-8710AP integrates seamlessly into existing network infrastructure and can be easily scaled to meet future demands. The DWL-8710AP is equipped with two radio transceivers. The first is a 2.4 GHz 2×2 IEEE 802.11n interface that supports up to 300 Mbps of network throughput while the second one is a 5 GHz 2×2 IEEE 802.11ac interface, capable of up to 867 Mbps of network throughput. The DWL-8710AP also features two Gigabit Ethernet network interfaces, designed to allow the administrator to easily bridge other networking devices into the network, such as a camera or another Wi-Fi access point.
Security and Unified Management
The DWL-8710AP supports all the latest in Wi-Fi security, including WPA, WPA2, and 802.1X. In addition, the DWL-8710AP supports up to 32 Virtual Access Points (VAP), which gives the administrator the flexibility to easily assign access privileges to different classes of users. When used together with D-Link's line of Unified Wireless Switches, security can be taken to a new level. Rogue APs in the network may be easily detected, and the administrator will be immediately notified of any security threat. When deployed in conjunction with D-Link's line of Unified Wireless Switches, up to 1024 DWL-8710APs may be centrally managed and provisioned, enabling the administrator to scale the Wi-Fi network to cover larger areas.
Automatic Radio Frequency (RF) Management
When a number of access points are deployed close to each other, interference may result if proper RF management is not implemented. When a DWL-8710AP senses a neighbor AP nearby, RF management will make it so that the DWL-8710AP will automatically select a non-interfering channel. This greatly reduces RF interference and makes it possible to deploy APs more densely. To further minimize interference, the DWL-8710AP will automatically lower its transmitting power when an adjacent AP is operating on the same channel. If a nearby AP is no longer present, the DWL-8710AP will dynamically increase its transmitting power again to increase wireless coverage.
Quality of Service
The DWL-8710AP supports Wi-Fi Multimedia (WMM), which prioritizes time-sensitive traffic in the event of a network data congestion. Furthermore, when a number of DWL-8710APs are in close proximity with each other, an access point will refuse new association requests once its resources are fully utilized. Instead, the association request will be picked up by a neighboring unit. This feature ensures that a single access point is never overloaded while others remain under utilized. Furthermore, you have the option to limit the bandwidth on a per-user basis, avoiding scenarios where a particular client might use up all the available bandwidth, affecting the performance of other users on the network.
Robust Design and Easy Installation
The DWL-8710AP is IP67-compliant and is designed to operate in harsh outdoor environments and temperatures ranging from -22 up to 140˚ F. In addition, all network interfaces are protected against electrical surges, enabling the device to be placed in areas where there is a risk of being struck by lightning. For easy installation, it has integrated 802.3at Power over Ethernet (PoE) support, allowing installation of this device in areas where power outlets are not readily available. The AP can also be powered by a separately purchased PoE Injector.
Limited Lifetime Warranty
D-Link offers a Limited Lifetime Warranty on the DWL-8710AP Access Point to further its commitment to product quality and long-term customer confidence.
Features:
Ideal for Business and Campus nvironments
Blazing performance, reaching up to 1 Gbps of network throughput
IP67-compliant housing, allowing it to withstand very harsh weather conditions
Up to 32 virtual access points may be created using a single access point
Automatic load-balancing between linked APs
Flexible Wi-Fi QoS schemes, allowing for controlled and balanced access
Combine with D-Link's Unified Wireless Switches to expand the network to support hundreds of APs
Trusted Security
WPA/WPA2 Personal
WPA/WPA2 Enterprise
MAC address filtering
Rogue AP detection
RF Management
Automatic channel selection
Automatic power transmitting adjustment
Convenient Installation
Can be easily attached to a wall or pole using the provided mounting kits
Supports 802.3at Power over Ethernet, allowing the unit to be installed in remote locations
Technical Specifications:
D-Link DWL-8710AP Specifications
General
Interface

802.11a/g/n/ac 2x2 MIMO
2 x 10/100/1000 LAN ports
4 N-Type antenna connectors (2 x 2.4 GHz, 2 x 5 GHz)

Antenna

2 x 7 dBi gain for 5 GHz radio
2 x 5 dBi gain for 2.4 GHz radio
4 external omni-directional antennas included

Power Method
PoE-powered through port LAN1 marked PoE-Input
Functionality
Operating Frequency

2400 MHz to 2483.5 MHz ISM band
5.180 GHz to 5.240 GHz
5.280 GHz to 5.320 GHz
5.500 GHz to 5.700 GHz
5.745 GHz to 5.825 GHz

Operating Channel

1 to 11 channels for 2.4 GHz band
36 to 165 channels for 5 GHz band (per country code)

Web-based User Interface
HTTP/HTTPS
Security
SSID Security

Up to 32 SSIDs, 16 per radio
802.1Q VLAN
Station Isolation

Wireless Security

WPA Personal/Enterprise
AES and TKIP

Detection & Prevention
Rogue and Valid AP Classification
Authentication
MAC Address Filtering
Physical & Environmental
Dimensions
9.48 x 8.66 x 1.77 inches excluding mounting base
Weight

4.53 lbs with antennas attached
3.96 lbs without antennas attached

Max Power Consumption
16.5 W maximum
Power over Ethernet
802.3at compliant Power over Ethernet
Enclosure

Metal and polycarbonate
IP67-rated housing
UL2043 certified

Temperature

Operating: -22 to 140 °F
Storage: -22 to 158 °F

Humidity
Operating: 10% to 90% non-condensing
EMI/EMC/RF

CE
EN 301 893 V1.7.1 (2012-06) (DFS/TPC)
EN 300 328 V1.8.1 (2012-06)
FCC
Wi-Fi
UL2043
BSMI
NCC

Warranty
Warranty
Limited Lifetime
1Maximum wireless signal rate is as specified by the IEEE 802.11ac and 802.11n standards. Actual data throughput will vary. Network and other environmental factors, including volume of network traffic, building materials, and nearby radio interference may lower actual data throughput.
2 This feature is available when the DWL-8710AP is used in conjunction with D-Link's lineup of Unified Wireless Switches and/or Controllers
3 Power supply is not included. To power the device, use a D-Link PoE switch or the D-Link DPE-301GI PoE injector (sold separately).
Product Views:
| | |
| --- | --- |
| | |
| D-Link DWL-8710AP Front View | D-Link DWL-8710AP Back View |
| | |
| D-Link DWL-8710AP Side View | D-Link DWL-8710AP Bottom View |
Radio Patterns:
Radio Pattern 2.4 GHz Antenna
H-Plane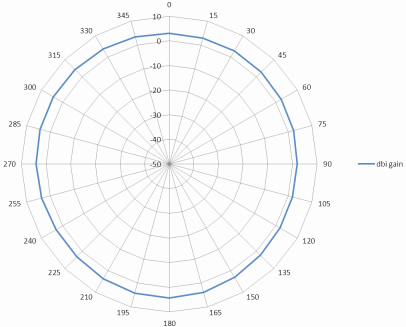 E-Plane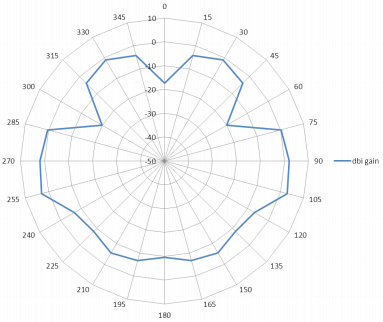 Radio Pattern 5 GHz Antenna
H-Plane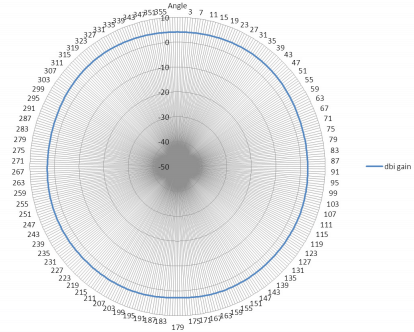 E-Plane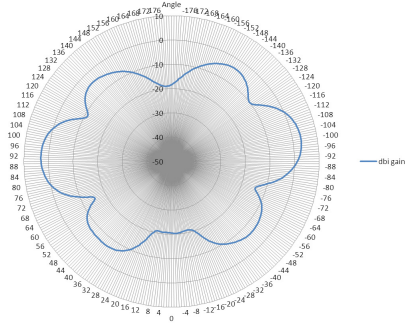 Pricing Notes:
Pricing and product availability subject to change without notice.
D-Link Products
D-Link Unified Wireless Access Points
Unified Wireless Outdoor PoE Access Point
Dual Band 802.11ac
#DWL-8710AP
List Price:
$1,049.99
Our Price: $699.99