D-Link Powerline Solutions

Frustrated that your wireless won't reach certain areas of your home? You need PowerLine.
These clever little devices use your home's existing electrical wiring to connect everything together, simply by plugging them into standard mains sockets. Getting set up is simple. All you need is two PowerLine Adapters or more.
Connect one to your home router and the other into your room socket where you need your connection extended, it is that simple.
With speeds of up to 500 Mbps, PowerLine is an incredibly quick and cost effective solution to a variety of common home networking needs, from simple file sharing to streaming music and movies to connecting a media player like the Boxee Box by D-Link.
D-Link Powerline Solutions: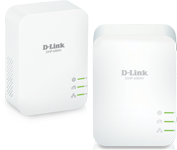 Gigabit Ethernet
600 Mbps
1 port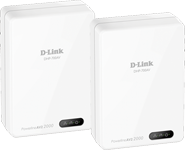 Gigabit Ethernet
2000Mpbs
1 ports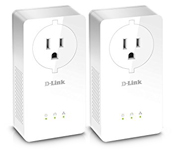 Gigabit Ethernet
Powerline AV2 2000
MIMO technology
Pass-through socket with noise filter
Power savings